Bulletin Board for the Masterclasses 2022
quick contact via whatsapp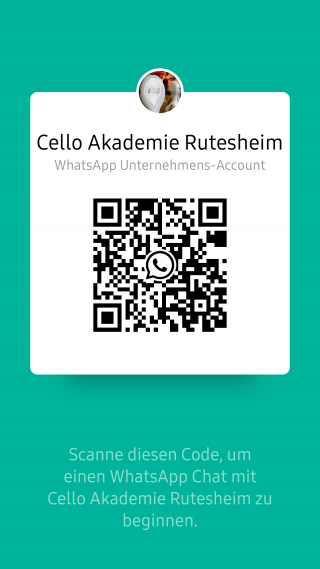 4.9.2022
Many pieces have just been added for the final concert. Denis Severin kindly gave us access to many arrangements.
The complete list can be found here: Application final concert
Announcement for active participation
All notifications have been sent. Please check your spam folder if you have not received an email or contact us (contact@cello-akademie-rutesheim.de).
Application for the final concert
We are very pleased that we were again able to win an orchestra for the final concert this year. The Pforzheim Chamber Orchestra is an excellent chamber orchestra and we have had them as guests in Rutesheim a number of times.
All details about the application can be found on the following page: Application final concert