Bulletin Board for the Masterclasses 2023
quick contact via whatsapp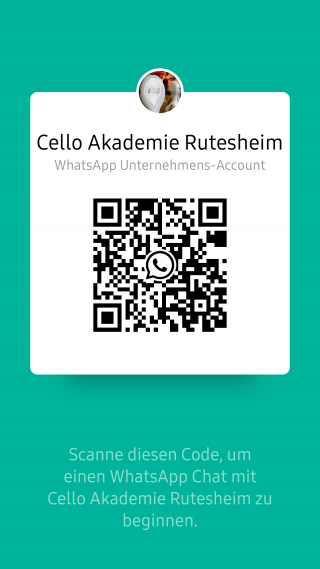 Selection Final Concert
October 3, 2023
 Our professors have made a selection, and all students have been notified via email.
The final concert program can be found here:
E-Mail Notification sent to all
August 11, 2023
We want to inform you that we have sent out emails to all those who have registered. If you have not received an email, please contact the Student Office immediately at contact@cello-academy-rutesheim.de.
Important information for those who currently do not have a spot for active participation: We are aware that there are visa appointment issues in several countries, including China and Russia. Therefore, there will certainly be several spots that will become available in the coming weeks. We strongly recommend that you consider adding your name to the waiting list.