Bulletin Board for the Masterclasses 2022
quick contact via whatsapp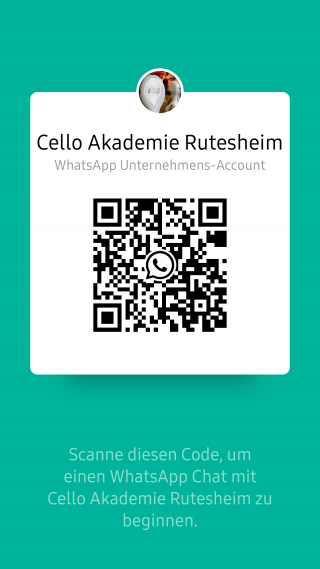 Final Concert
Thank you very much for the numerous submissions. The selection was very difficult for us! The following list is our desired program, however, the orchestra still has to approve this program. If a title has to be deleted, we will contact you personally as soon as possible.
We ask for a timely feedback from all students who are on this list.
Mia Wimbiscus – Haydn C major 1. movement
Ella Wimbiscus – Boccherini B-Dur Konzert (Grützmacher) 1. movement
Artyom Ioanisyan – Fauré Papillon
Alex Lau – Schubert Arpeggione 1. movement
Jizheng Fang – Schumann concerto 1. movement
Francisco Joui Karr – Popper Polonaise
Thomas Haas – Tschaikowsky Rococo (1-3 +7)
Juliet Wolff – Fauré Elegie
Hotin Chan – Fauré Sicilienne
Eiline Tai – Popper Dance of the elves
Esther Jiahe Zhang – Tschaikowsky Pezzo Capriccioso
Popper Requiem
VC1: Alli Mankkinen
VC2: Carla Conangla Oliveras
VC3: Hattie McGregor
4.9.2022
Many pieces have just been added for the final concert. Denis Severin kindly gave us access to many arrangements.
The complete list can be found here: Application final concert
Application for the final concert
We are very pleased that we were again able to win an orchestra for the final concert this year. The Pforzheim Chamber Orchestra is an excellent chamber orchestra and we have had them as guests in Rutesheim a number of times.
All details about the application can be found on the following page: Application final concert