Violin makers & Bow makers
Breitkopf & Härtel, founded in 1719, is the oldest music publishing company in the world. Already dealing with leading composers in the 18th century, Breitkopf continues this tradition today. "Breitkopf Pädagogik" stands for new music-pedagogical concepts. "Breitkopf Urtext" guarantees musicologically flawless editions for interpreters.
Contact
Walkmühlstr. 52
65195 Wiesbaden, Germany
Tel.: +49 (0)611 45008 0
Mail: info@breitkopf.de

Present-day PIRASTRO GmbH was founded in 1798 by Giorgio Pirazzi, a string maker from Italy, as Giorgio Pirazzi & Figli in Offenbach am Main. At the end of the 19th century the then managing director, Gustav Pirazzi, a grandson of the founder, decided to let his friend Theodor Strobel have a share in the business. The brand name PIRASTRO was put together from the first four letters of their surnames. Today the company is managed by Annette Müller-Zierach with her brother Henning Müller-Zierach. The sixth-generation family business has maintained its reputation for quality gut, steel and nylon core strings and colophonium.
"Come by our booth to learn more about our latest innovation!"
Contact
Senefelderstr. 80
63069 Offenbach, Germany
Tel.: +49 (0)69 8400900
Mail: info@pirastro.com
---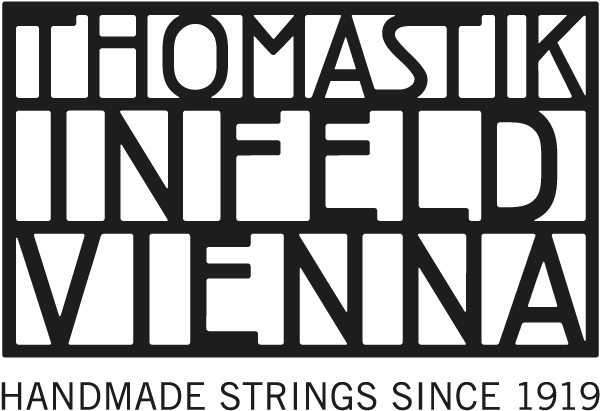 For almost 100 years, Thomastik-Infeld has been developing and producing expressive, handmade strings for stringed and plucked instruments in Vienna, the capital of music. The traditional company supplies more than 80 countries worldwide and has positioned itself as the world market leader thanks to its approximately 200 employees, who work with passion and expertise on continuous innovation and quality. World-famous musicians such as Hilary Hahn, Pieter Schoeman or Ray Chen rely on the skills of this company with tradition as well as the Vienna Philharmonic or the legendary Pinchas Zukerman and Glenn Dicterow.
Contact
Diehlgasse 27
1050 Wien, Austria
Tel.: +43 (0)1 545 1262
Mail: info@thomastik-infeld.com
---
The Danish company Larsen Strings A/S is a highly specialized manufacturer and global exporter of cello, viola and violin strings. The company was founded in 1990 by musician and technology enthusiast Laurits Th. Larsen.
The ethos of the company is the passion for music. With their innovative ideas they continuously develop their product offer.
Contact
Elholm 6 A
6400 Sønderborg, Denmark
Tel.: +45 (0)7443 1760
Mail: larsenstrings@larsenstrings.com
New developments, Accessories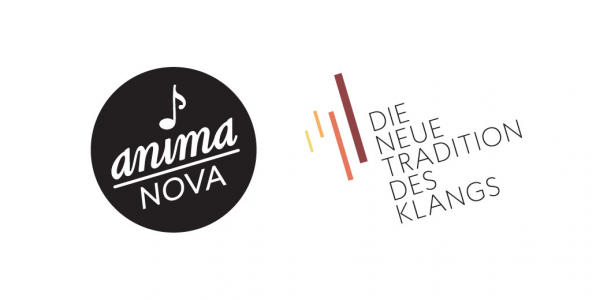 Anima Nova is the original height-adjustable sound post made out of carbon fibre. For the first time, luthiers can steplessly adjust the sound post's tension and, independently, find its perfect position. The results are superb: better playability, better projection, more focus, more overtones, quicker response, more volume. Since August 2015 more than 650 cellists have opted for the new tradition of sound, amongst others Anima Nova is installed in Prof. David Finckels (ex-Emerson String Quartet) Zygmuntowicz-Cello, Prof. Stefan Kropfitsch's Gagliano-Cello, Prof. Christian Brunnert's Greiner-Cello and Prof. István Várdai's Montagnana-Cello.
Contact
Lechstr. 4a
76437 Rastatt, Germany
Tel.: +49 (0)157 729 11 339
Mail: molnar@anima-nova.de
---
GEWA music GmbH is represented at the exhibition with several cello cases and in particular offers the newly developed cello case in Air technology in new colors.
Contact
Oelsnitzer Str. 58
08626 Adorf, Germany
Tel.: +49 (0)37423 778 0
Mail: info@gewamusic.com
---
ConCarbo by Georg Schegolsky offers high quality handmade carbon fiber tailpieces for cello and violin. Lightweight and vibration conductive, ConCarbo tailpieces improves response, resonance, volume and tone clearness. Georg Schegolsky tailpieces are highly evaluated by customers.
Contact
Kharkiv prov.Sosnoviy 5 b
Ukraine
Tel.: +38 (0)68 61 12 884
Mail: info@concarbo.com