Violin makers & Bow makers
Urs W. Mächler learned the profession of violin and bow maker in Cremona, where he graduated in 1981. After 3 years in his father's studio in Bern, he opened his own studio in Verona in 1984 and, together with his wife Christiane, moved to Speyer am Rhein in 1995. After 21 years in the cathedral city of Speyer, they opened their current studio for new construction in November 2016 in Holzhausen am Hünstein, Germany.
Contact
Hinterlandstr. 62
35232 Dautphetal/Holzhausen a.H., Germany
Tel.: +49 (0)6468 9 17 67 77
Mail: maechler.violins@t-online.de
---
Thomas Acker:
"One of the challenges that I am always passionate about is the creation of a violoncello bow according to the musician´s individual requirements and ideas."
Contact
Marienstr. 2
91056 Erlangen, Germany
Tel.: +49 (0)9131 8148636
Mail: thomas.acker@me.com
---
Ekkard Seidl's string instruments are manufactured after classic Italian models and traditional Vogtland masters. Based on the knowledge of the old models he created his own violins, violas, cellos and violas d'amore.
The experience of building new instruments enriches his work in the repair and restoration sector. Then again Ekkard Seidl uses the experience in restorations for the manufacturing of new instruments.
Contact
Gartenstr. 9
08258 Markneukirchen, Germany
Tel.: +49 (0)37422 2420
Mail: klang@seidlgeigen.de
---
Manufacuring of fine artist's bows for all string instruments. Manual skills, professional experience, technical know-how and artistic ingenuity, all qualities that increase over many years and are handed down in the craft industry in the generations and adapted to the needs of the time.
That also applies to the bow making family Penzel in Ostrach.
Contact
Dietrich-Bonhoeffer-Str. 25
88356 Ostrach, Germany
Tel.: +49 (0)7585 704
Mail: info@penzel.eu
---
"You are looking for an extraordinary instrument?
Take advantage of our wide selection!
Constantly over 250 stringed instruments on offer! Focus: manufacturing Cellos.
New Cello master work starting from €49.000 and many elder cellos between €10.000 and €30.000.
We do not shy away from sound comparison with other high-quality cellos.
WE LOOK FORWARD TO MEETING YOU!"
Contact
Herbrechtingerstr. 71
89542 Herbrechtingen-Bolheim, Germany
Tel.: +49 (0)7324 98 11 20
---
Samuel Peguiron has been a violin maker in Nancy since 1983. He has studied at the Schweitzer Violin Making School and passed the Masters Examination in 1985. Since then he has built more than 90 instruments, mainly violins, violas and cellos.
Contact
25 rue Saint Michel
54000 Nancy, France
Tel.: +33 (0)3 83 37 29 79
Mail: s.peguiron@laposte.net
---
"To create great music, every musician needs the best possible equipment. For me, player, instrument and bow have always been an inseparable unit, with each component equally important. In addition to my job as a violin maker, I am as intensively involved in bow making, especially the restoration of bow forms.
With almost 20 years of experience, I would be happy to advise you on your own instrument and bow.
I look forward to meeting you in Rutesheim."
Contact
Westerwaldstr. 10
97295 Waldbrunn, Germany
Tel.: +49 (0)9306 38 99 26 7
Mail: fleischmann.geigenbau@outlook.de
---
Stefan Rehms:
"I have been passionately building string instruments for 24 years. Violins, violas and cellos are created individually in my workshop in Markneukirchen according to the wishes of the musicians. Test my instruments and convince yourself of the high sound quality."
Contact
Schützenstr. 12
08258 Markneukirchen, Germany
Tel.: NN
Mail: geigenbau-rehms@web.de
---
Hans-Peter den Daas searches great, warm and colourful tones in his cellos. The old Italian masters from the golden period provide the inspiration for models and arching's. He builds cellos that meet the highest tonal and technical requirements. Musicians praise his instruments for playability and wide range of colours.
Contact
Kerstenbergweg 55954BX Beesel, Netherlands
Tel.: +31 (0)653727645
Mail: viool@hdendaas.com
---
More violin and bow makers
van Dijk
Mohsen Shamloo (Iran)
Wolfgang Schiele (Munich, Germany)
Homolka & Steinbeck Geigenbaumeister GbR (Stuttgart, Germany)
Bogenbau Christian Leicht
Meisterwerkstatt Geigenbau Zink
Wolfram Neureither (France)
Breitkopf & Härtel, founded in 1719, is the oldest music publishing company in the world. Already dealing with leading composers in the 18th century, Breitkopf continues this tradition today. "Breitkopf Pädagogik" stands for new music-pedagogical concepts. "Breitkopf Urtext" guarantees musicologically flawless editions for interpreters.
Contact
Walkmühlstr. 52
65195 Wiesbaden, Germany
Tel.: +49 (0)611 45008 0
Mail: info@breitkopf.de
---
Worldwide, Bärenreiter is one of the largest publishers of classical sheet music. The catalogue contains not only new scholarly-critical editions and the standard classical music repertoire, but pedagogical literature, contemporary music and books on music. Of particular importance are the high-quality Bärenreiter Urtext performing editions which are used by professional as well as amateur musicians all over the world.
Contact
Heinrich-Schütz-Allee 35-37
34131 Kassel
Tel.: +49(0)561 3105-0

Present-day PIRASTRO GmbH was founded in 1798 by Giorgio Pirazzi, a string maker from Italy, as Giorgio Pirazzi & Figli in Offenbach am Main. At the end of the 19th century the then managing director, Gustav Pirazzi, a grandson of the founder, decided to let his friend Theodor Strobel have a share in the business. The brand name PIRASTRO was put together from the first four letters of their surnames. Today the company is managed by Annette Müller-Zierach with her brother Henning Müller-Zierach. The sixth-generation family business has maintained its reputation for quality gut, steel and nylon core strings and colophonium.
"Come by our booth to learn more about our latest innovation!"
Contact
Senefelderstr. 80
63069 Offenbach, Germany
Tel.: +49 (0)69 8400900
Mail: info@pirastro.com
---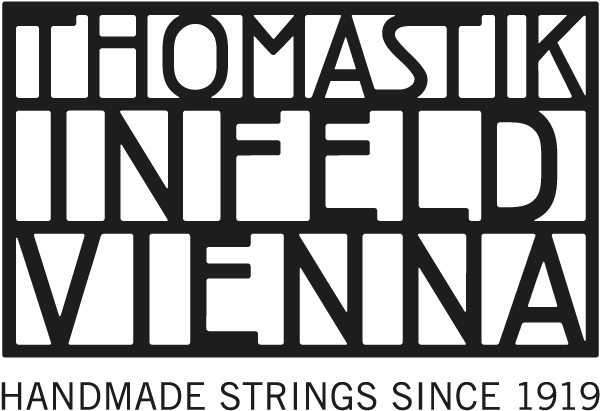 For almost 100 years, Thomastik-Infeld has been developing and producing expressive, handmade strings for stringed and plucked instruments in Vienna, the capital of music. The traditional company supplies more than 80 countries worldwide and has positioned itself as the world market leader thanks to its approximately 200 employees, who work with passion and expertise on continuous innovation and quality. World-famous musicians such as Hilary Hahn, Pieter Schoeman or Ray Chen rely on the skills of this company with tradition as well as the Vienna Philharmonic or the legendary Pinchas Zukerman and Glenn Dicterow.
Contact
Diehlgasse 27
1050 Wien, Austria
Tel.: +43 (0)1 545 1262
Mail: info@thomastik-infeld.com
---
The Danish company Larsen Strings A/S is a highly specialized manufacturer and global exporter of cello, viola and violin strings. The company was founded in 1990 by musician and technology enthusiast Laurits Th. Larsen.
The ethos of the company is the passion for music. With their innovative ideas they continuously develop their product offer.
Contact
Elholm 6 A
6400 Sønderborg, Denmark
Tel.: +45 (0)7443 1760
Mail: larsenstrings@larsenstrings.com
New developments, Accessories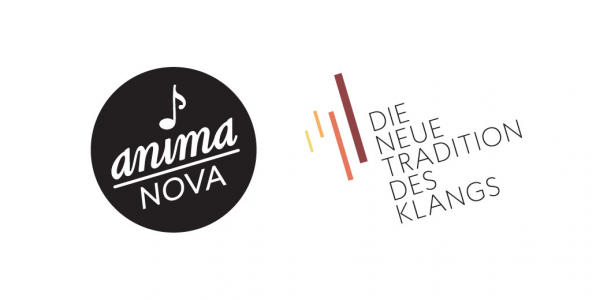 Anima Nova is the original height-adjustable sound post made out of carbon fibre. For the first time, luthiers can steplessly adjust the sound post's tension and, independently, find its perfect position. The results are superb: better playability, better projection, more focus, more overtones, quicker response, more volume. Since August 2015 more than 650 cellists have opted for the new tradition of sound, amongst others Anima Nova is installed in Prof. David Finckels (ex-Emerson String Quartet) Zygmuntowicz-Cello, Prof. Stefan Kropfitsch's Gagliano-Cello, Prof. Christian Brunnert's Greiner-Cello and Prof. István Várdai's Montagnana-Cello.
Contact
Lechstr. 4a
76437 Rastatt, Germany
Tel.: +49 (0)157 729 11 339
Mail: molnar@anima-nova.de
---
GEWA music GmbH is represented at the exhibition with several cello cases and in particular offers the newly developed cello case in Air technology in new colors.
Contact
Oelsnitzer Str. 58
08626 Adorf, Germany
Tel.: +49 (0)37423 778 0
Mail: info@gewamusic.com