Message from the festival director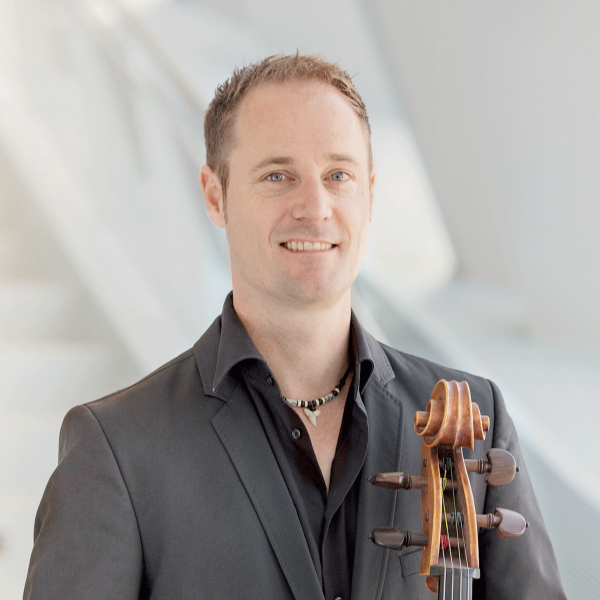 Dear friends of the Cello Akademie Rutesheim,
Dear Sir or Madam,
We are very pleased to welcome you as guests of the 13th edition of the Cello Academy. For more than ten years, highly talented young cellists from all over the world have been meeting in Rutesheim to attend masterclasses with renowned cello professors.
The course offer has been steadily expanded, the basic idea has remained: In a familiar atmosphere, an intensive cello week with courses and evening concerts is experienced. Ahead of the event, we, the organizers, together with the professors, spare no effort to listen to and discuss each application. For in Rutesheim the most gifted young cellists are to study and perform no matter where they come from and how old they are. We have noticed a worldwide trend: every year the younger cellists are getting better.
At the concerts you will hear it yourself. Thus, many of our students hide a talent that will soon win one of the most important international competitions or become a solo cellist at a world-famous orchestra. In the chamber music evenings, our wonderful accompanists will show why they are asked to act as piano accompanists at the most prestigious cello competitions and – in addition – perform in their own concerts all over the world. Our renowned professors will also be featured as soloists at the Cello Festival.
As part of the Cello Festival you will also witness a fascinating new development: the Cello Academy Rutesheim is no longer just a place where the best young cellists study. The Academy is increasingly becoming the place where young, cello-playing composers from all over the world premiere their latest creations. A higher recognition of our artistic work is hardly imaginable.
This year, the "Württembergische Philharmonie Reutlingen" and the "Südwestdeutsches Kammerorchester Pforzheim" will provide the right sound for the symphonic evenings.
We are looking forward to many participants in the Cello Orchestra Baden-Württemberg, which will again be conducted by Gunther Tiedemann and Rupert Gillett. Both of them combine their great experience with cello orchestras with an extraordinary musical serenity, to which the participants of the Cello Orchestra gladly entrust themselves.
This versatile and high-quality music offer would not be possible without the generous support of the city of Rutesheim and our sponsors. We would like to thank the host families and numerous helpers from Rutesheim and the surrounding area.
Matthias Trück
Festival Director