Tutors of the MasterClasses 2023
Following prestigious competition successes, our professors have established themselves amongst the foremost soloists of their generation, performing in some of the most renowned concert halls in the world and producing widely acclaimed CDs.
Above all they are passionate teachers and fine musicians.
---
Claudio Bohórquez
University of Music Hanns Eisler Berlin
Ever since the jury at the Kronberg Academy's International Pablo Casals Competition presented him with no less than three awards in 2000, Claudio Bohórquez has been a familiar figure among cello lovers.
In addition to the concert experience he has gained with leading orchestras from Germany, Japan and the USA, he also imparts to young cellists that great passion and intensity with which he pursues his installation, improvisation and meditation projects.
For the winter semester 2011, he was appointed to a professorship in the succession of Jean-Guihen Queyras at the Musikhochschule Stuttgart, which he held until 2016. Since the winter semester 2016, he teaches as a professor at the Academy of Music Hanns Eisler in Berlin.

His latest CD recording of the sonatas by Johannes Brahms with his duo partner Péter Nagy appeared in 2018 at Berlin Classics.
Piano accompanist: Kiyoko Wakamatsu
Website: www.claudiobohorquez.com
---
Natalie Clein
Rostock University of Music and Drama
Described by the Times as 'mesmerising' and 'soaringly passionate', British cellist Natalie Clein has built a distinguished career, regularly performing at major venues and with orchestras worldwide.
She records regularly with Hyperion and her recordings have received awards such as a Diapason d'Or and Gramophone 'Editor's Choice '.
She is the newly appointed professor at the HfM Rostock and studied in Vienna with Heinrich Schiff after winning the BBC Young Musician of the Year and being the only ever British winner of the Eurovision Competition for Young Musicians.
Natalie Clein teaches at the Rostock Academy of Music and Theater as well as at the Royal College of Music in London.
Piano accompanist: Yoko Kuwahara
Website: www.natalieclein.com
---
Marc Coppey
Conservatoire National Supérieur de Musique in Paris
Known for solo concertos, chamber music, and his commitment to expanding the cello repertoire, Marc Coppey is considered a leading cellist worldwide.
A protégé of Lord Yehudi Menuhin and Mstislav Rostropovich, he won international recognition at the Leipzig Bach Competition at the age of 18. He went on to build an impressive solo career, working with renowned orchestras and conductors. Coppey's repertoire reflects his musical curiosity and dedication to lesser-known and contemporary works.
His recent highlights include appearances as soloist and conductor with outstanding ensembles. Coppey is a passionate chamber musician and directs the Festival Les Musicales de Colmar.
He teaches as a professor at the Conservatoire National Supérieur de Musique in Paris.
Piano accompanist: Fiona Mato
Webseite: www.marccoppey.com
---
Danjulo Ishizaka
University of Music Basel & University of Arts Berlin (UdK)
German-Japanese cellist Danjulo Ishizaka, first prize winner of the renowned ARD international music competition in Munich and the Grand Prix Emanuel Feuermann in Berlin studied with Boris Pergamenschikow. Since then he has performed around the world with leading orchestras and conductors.
He was awarded the Echo Klassik award for his debut CD, the Hideo Saito Memorial Fund Award, one of Japan's major music prizes and the Gramophone Award for the Chambermusic recording of the year.
Danjulo Ishizaka performs on the Stradivarius cello 'Feuermann' (1730) on loan to him from the Nippon Music Foundation, previously played by the legendary cellist Emanuel Feuermann.
He is Professor for violoncello at the Music Academy Basel and at the University of Arts Berlin.
Piano accompanist: Naoko Sonoda
Website: www.danjulo-ishizaka.com
---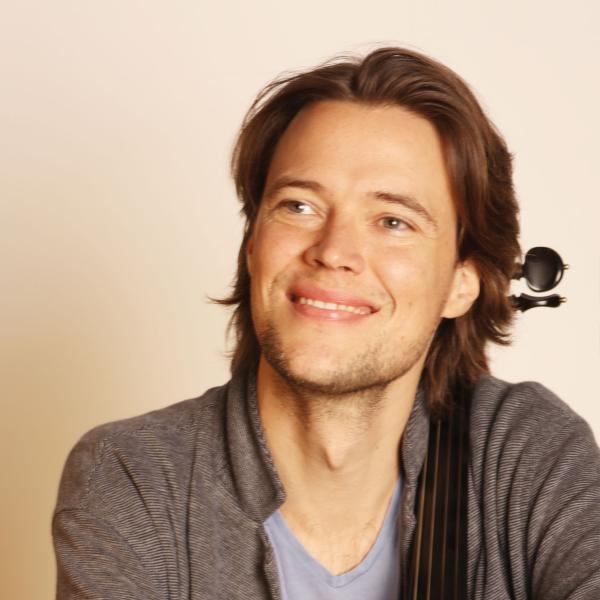 Sebastian Klinger
University of Music Hamburg
Born in Munich and raised in Spain, the cellist plays in addition to solo concertos with renowned orchestras in chamber music ensembles with leading instrumentalists such as Lisa Batiashvili, Gidon Kremer, Yuri Bashmet, Yo-Yo Ma, Lang Lang, Jörg Widmann and Christian Gerhaher.
His discography, for which he has already been awarded a "Diapason d'Or" (Bach Cello Suites), includes solo works, chamber music and orchestra repertoire with the labels OehmsClassics, Sony BMG and Deutsche Grammophon. Since 2015 Sebastian Klinger teaches as a professor for violoncello at the University of Music Hamburg.
Piano accompanist: Yukie Takai
Website: www.sebastian-klinger.com
---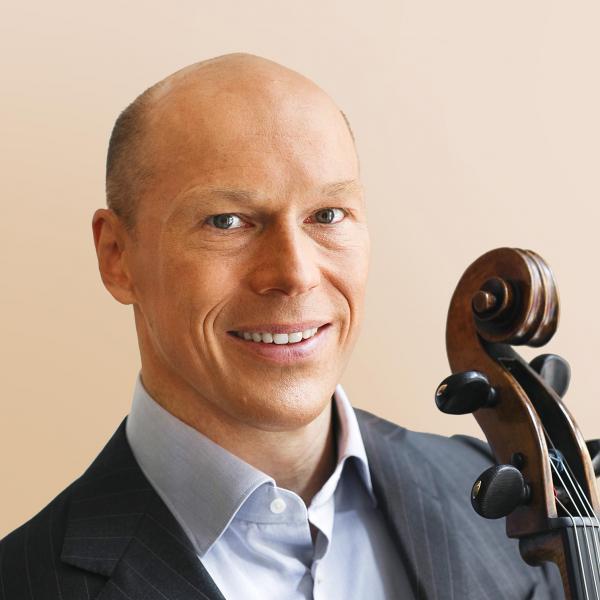 Attila Pasztor
Attila Pasztor studied at the University of Music in Vienna and was trained as a soloist for six years by Daniel Schafran. In addition to first prizes at the "Intern. Musikwettbewerb Bayreuth" and the "Intern. Chamber Music Festival Austria ", he was awarded the" Vienna Philharmonic Prize" and the OESTIG Prize for Contemporary Music.

As a soloist and chamber musician, he regularly performs at renowned European festivals. He is passionately devoted to contemporary music: as chamber musician with the ensemble exxj and the All Alba Trio and - as a studied composer - in numerous own compositions.
Website: www.attilapasztor.com
Piano accompanist: Nicolai Gerassimez
---
Denis Severin
University of Music Munich Geneva-Neuchâtel & University of Music Bern
Denis Severin teaches as a professor at the music academies in Geneva-Neuchâtel and in Bern.
Nominations at the Grammy Awards (2007) and the International Classical Music Awards (ICMA, 2018) as well as the ECHO KLASSIK Prize 2015 are evidence of artistic excellence of international standing. His CDs appear on NAXOS, SONY, Panclassics, Solo Musica and MDG.
Severin leads concert series in Germany, Switzerland and the Ukraine. He received his education first at the Moscow Tchaikovsky Conservatory, then at the music academies in Geneva and Basel as well as in Paris and finally at the Schola Cantorum Basiliensis.
Website: www.denisseverin.com
Piano accompanist: Nicolai Gerassimez
---
JAKOB SPAHN
University of Music Nuremberg
Jakob
Spahn
was born
in Berlin and studied
with
Prof.
Geringas
in
Berlin
and
Prof.
Bohórquez
in
Stuttgart
.
He has won many national and international awards and has performed concert tours in Europe, Asia, Middle and South America. At the ARD International Music Competition in 2010, he was awarded a special prize by the Alice Rosner Foundation. As a beneficiary of the "Deutscher Musikwettbewerb"-scholarship, he qualified for the "Concerts of Young Artists", a national selection of musicians. He was supported by the "Studienstiftung des Deutschen Volkes" and the Yehudi Menuhin Live Music Now Association.
As a chamber musician he has performed with renowned artists such as Leonidas Kavakos, Heinz Holliger, Mitsuko Uchida and Lang Lang. Jakob Spahn also worked as a fellow of the "Karajan Academy" of the Berlin Philharmonic. He is 1. Solo cellist of the Bavarian State Opera in Munich. He teaches as a professor at the Nuremberg University of Music.
Piano accompanist: Mana Oguchi
---
Wen-Sinn Yang
University of Music Munich
Winning first prize at the Geneva International Music Competition in 1991 led to solo performances with the Bavarian Radio Symphony Orchestra and the NHK Tokyo under conductors such as Lorin Maazel.
In over 20 CDs he has devoted himself not only to the well-known cello concertos but also to less frequently played, highly virtuoso cello music by Davidoff, Piatti and Klengel.
Born in Bern Taiwanese parentage, he was for years the solo cellist in the Bavarian Radio Symphony Orchestra and since 2004 has been teaching as professor at the Hochschule für Musik und Theater in Munich.
Piano accompanist: Chifuyu Yada
Website: www.wensinnyang.de