Bullettin Board for the Cello-Orchestra 2022
Quick contact via whatsapp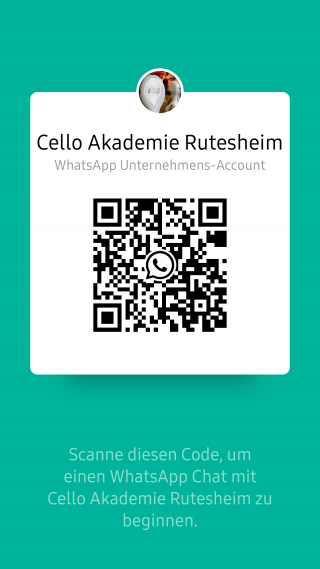 Special tickets for all participants of the cello orchestra
The special tickets for the cello orchestra can be booked immediately and exclusively for participants of the cello orchestra. As in previous years, there are 2 different tickets. This year we have even reduced the discounted tickets compared to previous years!

Special ticket cello orchestra
valid during the rehearsal days, i.e. for the 3 concerts from November 1st to 3rd, 2022 (incl. the orchestra concert of the tutors).
Category 1: €75 | Red. €35
Category 2: €65 | Red. €25

Festival ticket cello orchestra
valid for all concerts except cello orchestra concert
Category 1: €130 | RED. €60
Category 2: €110 | Red. €42

Ticket Hotline: +49(0)7152 – 319 54 77